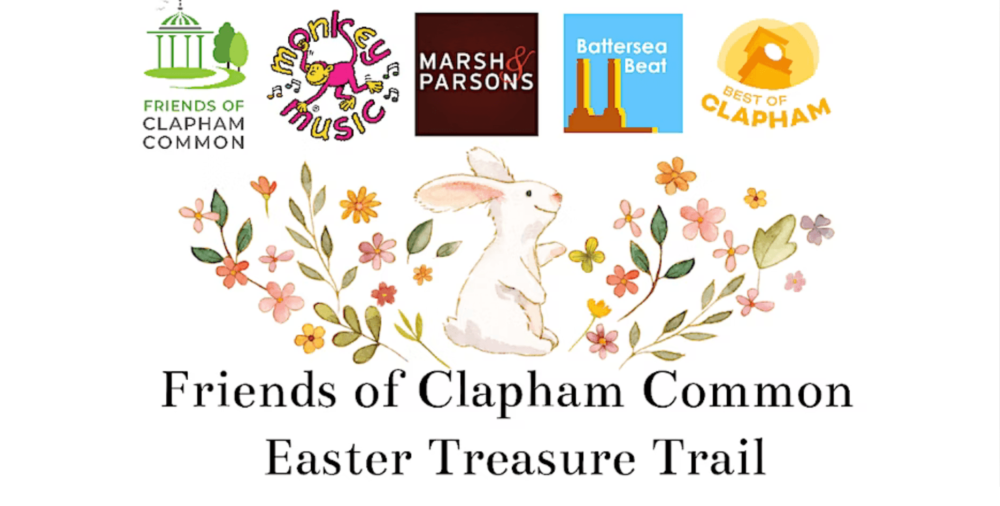 The Friends of Clapham Common Easter Treasure Trail is back!
We have partnered up with Marsh&Parsons, Monkey Music Clapham & Battersea, Battersea Beat and Best of Clapham to bring you some super-duper Easter fun!
We have three bookable sessions:
9.00 – 11.00
11.30 – 13.30
14.30 – 16.30
Under 1 year olds and accompanying adults go free
What to expect:
Monkey Music Clapham & Battersea entertainment
Easter treasure trail
Receive an Easter egg from the Easter bunny
Spring craft corner
Bouncy castle
Face-painting and more…
Buy Tickets
All funds raised will go towards general Friends of Clapham Common projects as well as the Wetlands Project; a project championed by Friends of Clapham Common created to enlarge the wetlands habitat of Clapham Common, improving biodiversity and creating an educational environment for local children and nature enthusiasts.